Sat 12/10 - Lox & Vodka w Tabla for Two (Rockville & Virtual)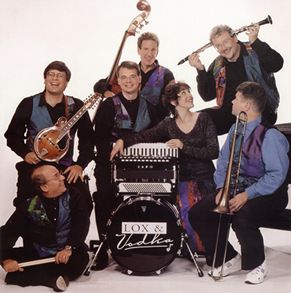 Tabla for Two performing a beautiful Pashto song by Ustad Khyal Mohammad….. "Hase Pa Khula Wayam" "Without You, Time Does Not Pass"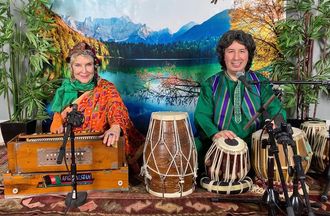 Saturday, December 10, 2022  
FocusMusic and Rumi Forum Presents Lox & Vodka and Tabla for Two at Focus Rockville - Tikvat Israel | 2200 Baltimore Rd, Rockville, MD 20851 | 7.30pm
A special evening crossing cultures is probably EXACTLY what we need right now - and the music is pretty good too! Please welcome the Klezmer sounds of Lox & Vodka and the Afghani and Indian beats of Tabla for Two. Tabla for Two's motto of "playing for peace" would probably be a good tagline for a show of healing music that will lift spirits and calm souls, promoting understanding and connection through music.
The show is being cosponsored by the Rumi Forum. Rumi Forum was founded in 1999 with the mission to foster interfaith dialogue and intercultural understanding. It has since been a leading institution where faith leaders, scholars, and laypeople connect and strive to advance interfaith engagement. The Forum enhances the impact of interfaith efforts for the greater good by bridging the gaps among these stakeholders and mobilizing their work.
Lox & Vodka 
We started Lox & Vodka because of our love of the music, the rich traditions, the wonderful holiday celebrations, and the deep spirituality Judaism offers. Klezmer music, which we define as Jewish soul music, has been in existence since the Middle Ages when klezmorim (itinerant musicians) would travel from shtetl (village) to shtetl to play for Jewish weddings and other celebrations. Today, Lox & Vodka travels from simcha to simcha where our horas are always action-packed, with your guests lifting the honorees high on chairs.  And we teach fun and simple Israeli folk dances, an incredibly memorable experience for everyone.  
More about Lox & Vodka at www.loxvodka.com 
Tabla for Two 
Tabla for Two is a unique duo consisting of Masood Omari and Abigail Adams Greenway. They play traditional and classical music from Afghanistan and India, old Bollywood favorites, as well as Omari's original compositions, which blend classical Eastern beats with Western-style beats — a fusion of East and West that is mirrored in their own partnership. They call it "New Music for the New World." 
Their music has been described as mesmerizing, energizing, transcendent, and healing. Masood is blessed with the remarkable skill of playing the tabla and singing at the same time, a feat which is generally seen as impossibly difficult. Masood is from Ghazni, Afghanistan. Abigail is from Erie, Pennsylvania. 
More about Tabla for Two at www.tablafortwo.com
Tickets are $20 in advance and $20 at the door to members of Focus or venue (where applicable), $25 at the door to non-members. Virtual tickets (when available) are $20 in advance and $25 day-of the performance.
FocusMusic encourages all attendees to protect themselves and others through vaccination and masks. If you are not feeling well, we ask you not to attend the event. (COVID policy updated 9/23/22)
Registration details will be EMAILED along with a receipt (two separate emails). For in-person events, please just check in at the front desk! For online shows a link will accompany your registration email. If you do not receive that email - please check your spam folder. If you still cannot find details contacting tickets@focusmusic.org.  
Sat 1/14 - Marie-Lynn Hammond w Kim Moberg (virtual)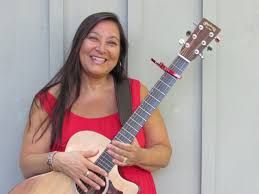 "I'll Always Be A Friend" by Kim Moberg ©Kim Moberg Music | ASCAP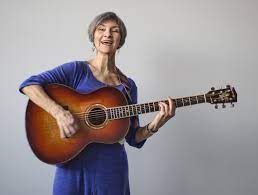 Marie-Lynn Hammond's original song about the loss of a beloved sister
FocusMusic presents a virtual performance with Marie-Lynn Hammond and Kim Moberg | 7.30pm | $25 adv / $30 day-of
"They say that music cures all ills and has a way of uplifting the soul when it is down. he very first time I heard Kim Moberg at the NERFA 2017 Suzi Wollenberg Folk DJ showcase, that very thought came to mind. 
Kim has a way of uplifting the spirit when it's down and filling one's heart and mind with hope. 
She is a fresh voice on the scene and  definitely wows a crowd. The world is a much brighter place with Kim Moberg." 
-Jon Stein, Hootenanny Cafe, WTBQ Orange County, NY
Marie-Lynn Hammond, co-founder of Stringband, the seminal Canadian folk group and indie-record pioneer, is known for her unique voice, her dynamic stage presence, and her brilliant songs, which range from wickedly funny to hauntingly personal—in both official languages.
"A wonderful Canadian singer whose work should be much better known in the U.S. Her voice and style stand out prominently. The songs she writes are well-crafted, and she also has a sense of humor!" 
—Sonny Ochs
Registration details will be EMAILED along with a receipt (two separate emails). For in-person events, please just check in at the front desk! For online shows a link will accompany your registration email. If you do not receive that email - please check your spam folder. If you still cannot find details contacting tickets@focusmusic.org.  
Sat 1/21 - Matt Nakoa (Columbia and Virtual)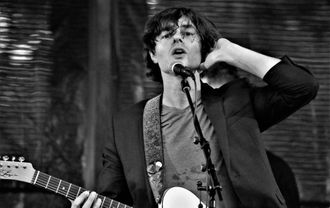 "The Ballad of Jenny Kane" Live at Isis Music Hall, Asheville, NC May 22, 2016 Video by Wayne Ebinger
FocusMusic and One World Coffeehouse Present Matt Nakoa at Owen Brown Interfaith Center – Sanctuary C
7246 Cradlerock Way Columbia, MD 21045 | Saturday January 21, 2023, 7:00 pm | $25 | all tickets include access to OWC's Livestream of the event.
Matt Nakoa is an award-winning songwriter, singer, and multi-instrumentalist. A modern troubadour, he makes his home on the highways and concert stages of America and appears regularly with folk music icon Tom Rush. The Boston Globe says of Nakoa, "Between his piano chops and heartfelt originals on guitar, he drops jaws." 
Born on a small goat farm in New York State, Nakoa trained to be a concert pianist before accepting scholarship to Berklee College of Music as a vocalist. He developed his dramatic songwriting style with his college art-rock band, The Fens, and when the band dissolved, he landed in NYC. It was in Manhattan's all-night piano bars that Matt developed an uncanny ability to command the attention of any audience. 
2012 and 2014 saw the release of his first solo albums, garnering multiple songwriting awards, including a win at Kerrville Folk Festival's new folk competition. Nakoa's newest album, Casting Shadows, is a spellbinding blend of pop, soul, and classical influences and tells a story of childhood dreams crashing headlong into a grownup reality. The Ark of Music magazine proclaims, "What we have here is a truly encouraging sign of what pop could once again become …" 
AWARDS 
"Most Wanted" Winner – Falcon Ridge Folk Festival 
New Folk Winner – Kerrville Folk Festival| 
Sundilla Radio Hours' "Albums Of The Year" list| 
Selected to play at The White House 
More information at mattnakoa.com
In-person event is open to fully vaccinated individuals only. Your ticket entitles you to view a live stream of the show should you be unable to attend in person.
Performers and venue staff have been fully vaccinated. 
Performers will not be required to wear masks while performing. 
All tickets for this show are $25 and may be purchased in advance online or at the door with cash, check, or credit card. 
Ticketholders must present a printed ticket or a scan code via their smart phone on arrival at the venue.
Sat 10/21 - Ken Kolodner (Columbia)
Events
Current COVID policy
Please note that FocusMusic's COVID policy may be updated without notice as conditions require, and may be further modified by the individual venues.
1/13/22
We request that all attendees be vaccinated and be prepared to show vaccination status for admission (or a negative COVID test dated within the past 72 hours). Additionally, we require that the audience and staff wear masks at all times inside the building unless actively eating or drinking. We thank you for complying with what we've determined to be best for our community.